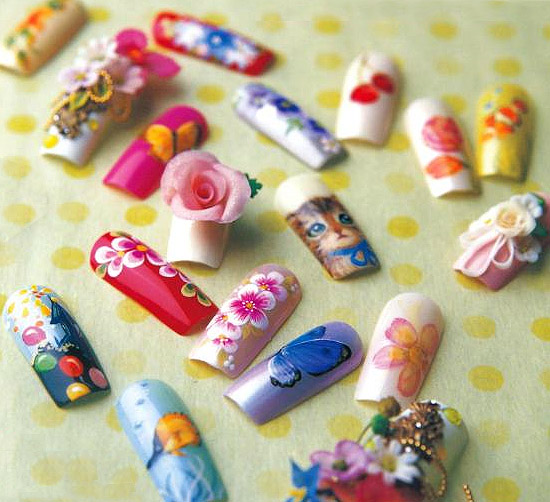 Aside from properly coordinating clothes and make-up, most Japanese girls (and younger women) who are into fashion usually make sure that their nails are also up-to-date with the current fashion trends. Yes, you might have seen girls sporting striking colors on their nails but gone are the days of plain nail polish. The trends in nails right now are all about nail art, and not just any nail art, but kawaii nail art.
If you are interested in making your nails stand out from the crowd, you don't have to spend too much on your nails. You can just go online and you'll find thousands of video tutorials and pictures of these amazing nails. When you see the picture you'll think that they can only be done by professionals, but by watching the videos, you'll realize that with just a little talent and a lot of patience you can recreate these amazing nails.
So why not try and make your nails your work of art?