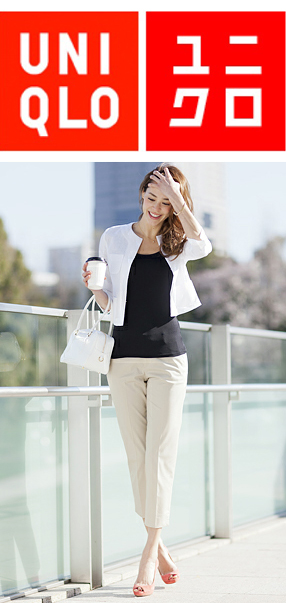 Ask any Japanese about the country's household apparel outlet and most will agree that it is no other than Uniqlo. First-timers might be surprised because the brand mostly retails basic items like tees, tank tops, cardigans, sweaters, jeans, and leggings. With such simplicity, how did the brand emerge as one of the world's most successful labels? The answer lies in Uniqlo's philosophy.
There are countless of trendy clothes in the market but most of them tend to hamper a person from expressing his or her own style. Uniqlo, on the other hand, believes that style must emanate from an individual's personality. It is entirely up to someone how he or she will make a simple shirt stand out. The shop also offers free customization for bottoms to ensure that each piece of clothing fits like a glove.
At present, there are more than 900 branches of Uniqlo worldwide. Each branch never fails to be a shopper's haven for chic and comfortable closet staples. There is even an undeclared rule that if you don't want to experience a "mob", you must visit the store during weekdays. This only goes to show how much patronage the label has. If you are after classic and reasonably-priced items, then Uniqlo might just be your perfect match.