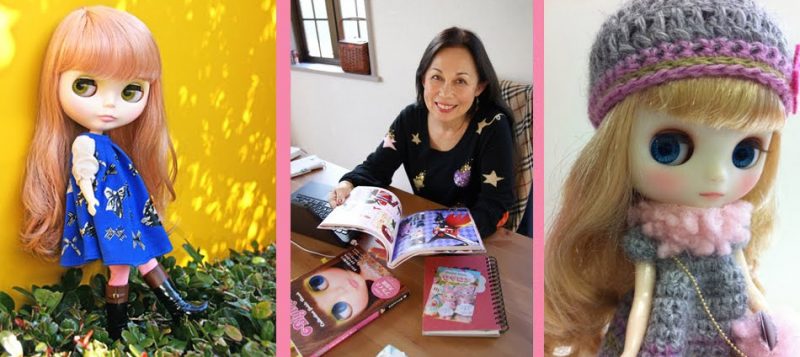 Women's childhood is never complete without dolls. All girls have an incredible penchant for dolls that they sleep with them, feed them even on the dinner table, bathe with them on the tub, and brush their hair in the dresser. But as girls grow old, they leave their dolls behind.
Not Blythe Dolls. In fact, such dolls are specially made for growing ladies going bananas over the latest fashion trends. Women always aspire to be on top of fashion and as they love to dress up, so do they love to prettify their lovely unmoving friends.
Blythe Dolls have over-sized heads and eyes, disproportionate thin body frames, and often regarded as model dolls. Their eyes are in various eye shadow colors and you can pick one by simply pulling the string. Their hair length varies from short to long in a variety of shades as well. You can assure the dolls' eye shadow and hair color either accentuate or complement the attire you put them on.
Blythe Doll clothing collections are not just any so-so clothes, but they are inspired by high fashion. It's incredible how these dolls exhibit such elegance and style in those color-blocking dresses, finest scarves, and lovely boots. Blythe manufacturer have even worked with prestigious clothing companies like Jane Marple to provide trendsetting clothing collections tailor-made for dolls. Now you can say Blythe dolls have totally gone branded.
Blythe snatched the international limelight gaining thousands of enthusiasts all over the world. It has outgrown another famous doll brand in Japan known as Momoko Fashion Dolls and became one of the top doll collectibles in the planet. Blythe dolls' distinct beauty, excellent quality, and the whole range of available chic, trend-setting doll clothing and accessories pulled the brand to the first spot.
This is a total must-have for high fashion enthusiasts. It's not true that women don't play dolls anymore. Well, not the high fashion buffs.
For those of you who love Jane Marple and would love to have a Blythe-Marple combo, check out this expensive beauty:
For those of you who would just like to shop around and see how much Blythe goes for, take a look here: Blythe Doll List