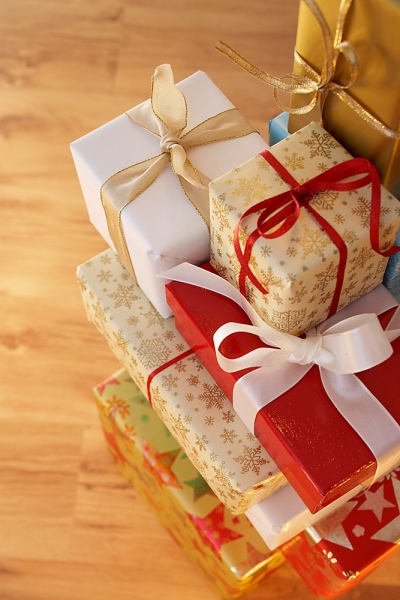 Christmas is just around the corner, and for most people, it is also a time to buy (and receive) gifts. Of course, the gifts that you have to buy need not be expensive, and thinking of the right gift to buy is more difficult than the actual shopping. There are a lot of shops and places where you can buy gifts in Tokyo, but if you want to get the most out of your money, you better check out these shops for your Christmas shopping.
Before going out and buying the gifts, it is best to make a list of the people that you'll give gifts to. It is important to make a list so that you won't overspend, or worse, miss some of your friends. After making a list, think of the kind of gift that would match the personality of the person you're giving the gift to. Is your best female friend fond of make-up, or is your boyfriend/husband fond of gadgets? Then you better buy the kind of gifts that would definitely be useful to the person you are giving it to. The worst kind of gift is something that your friend would recycle and give to other people next year. How would you feel if the gift you give your co-worker ends up as his or her gift to you next year?
So to help you with your gift giving (and buying) problems, here are some of the best shops to visit in Tokyo. Most of these shops sell almost all kinds of things, from pens, stationery, clothes, socks, scarves, home decor, kitchen utensils and almost all other things that you can think of. Big or small, always remember that when giving gifts, "it's the thought that counts".
If you are looking for good quality and fashionable clothes for your family, or your closest friends, then head on over to Uniqlo for good finds. The shop has a variety of jeans, pants, scarves, shirts, coats, jackets and other clothing items that are suitable for both males and females. The shops even have lingerie and underwear if you are in need of some undergarment. For less than $10, or ¥1000, you can buy long-sleeved cotton shirts in all colors, perfect for your female friends, cousins or sisters. For less than $20, or ¥2000, you can buy a shirt and shorts set, or sweatshirt and pants set for your male friends and brothers.
For lots of different items at cheap prices, you must head on to Franc Franc, Muji, Don Quijote and Tokyu Hands. These shops have items that range from house items, kitchen utensils, school and office supplies and even home maintenance tools. You can bring home an item as big as a couch, or some bowls and plates set for your parents, aunts and uncles from Franc Franc. You can buy some tools from Tokyu Hands, and some pens, papers, and even slippers from Don Quijote and Muji. With just less than $50 or ¥4000, you can have the perfect gifts for your older friends and family members.
Shops like Loft, Ito-ya and Karan Colon have cute and funky items perfect for your younger friends, nephews and nieces. Ito-ya has a wide range of paper supplies perfect for your crafty friends, while Loft and Karan Colon have the cheapest and yet cutest journals, notebooks and diaries perfect for your girl friends. Prices go for as low as $5 or ¥400, so you can buy lots of paper products and notebooks for everyone.
All the other shops mentioned above offer quality products at cheap prices, but nothing beats Daiso and 3Coins. As the name suggests, almost all products in 3Coins are sold for ¥300, or $4. You can buy notebooks, baskets, pens, plastic wear, ties, scarves, socks, towels and a lot of other products with just a budget of $50. With the same amount of money, you can buy a whole lot more in Daiso, which has products such as plastic ware, glass ware, cosmetics, food, hardware and even clothes and underwear. If you visit both Daiso and 3Coins with just $100, or ¥8000, you can buy a lot of gifts for everyone on your list.
With only a few months to go before Christmas, you better prepare your list and your budget, and head on over to these shops in Tokyo and buy all the gifts that you can with your limited budget. Don't forget to bring someone to carry your shopping bags with you.