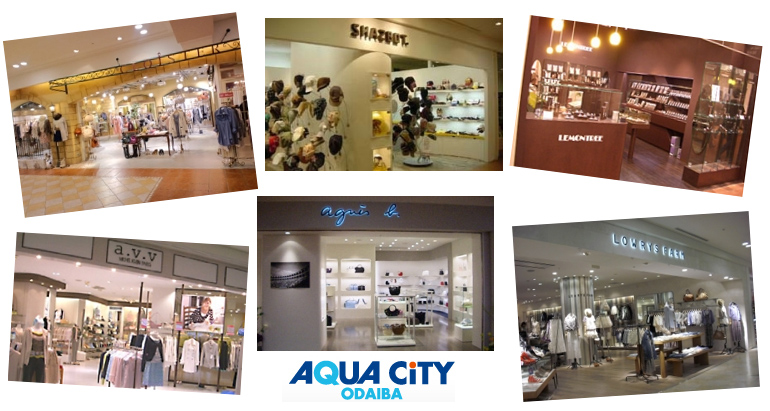 Odaiba is one of the most popular tourist and shopping destinations in Tokyo. It is a man-made island in Tokyo Bay, and was built originally for military purposes. In fact, it is made up of different forts built to defend Tokyo against the invasion of Commodore Perry's troops in the late 19th century. When Japan was opened to the Western world (and trading) in the mid-20th century, Odaiba was then developed to become a major commercial center in Tokyo. Unfortunately, it experienced a slump after Japan (and other countries in Asia) experienced economic difficulties.
Odaiba had a resurgence in the latter half of the 1990's when some major companies established their headquarters in the area. There were also some residential and commercial buildings that were built in the area, transforming it into what it is at present. Some of the first companies to move to Odaiba were Fuji Television, Tokyo Big Sight and Telecom Center. The establishment of transportation systems like the Yurikamome and the Rinkai train lines attracted people to visit this shoppers' paradise.
At present, Odaiba has become one of the major shopping and commercial districts in Tokyo. The presence of several shopping malls, restaurants, amusement centers and even events venues has made this area one of the most visited in the capital city. If you are visiting Tokyo and is looking for a fresh place to visit, then you must definitely drop by Odaiba.
Some of the places that you should see in this area are the Fuji TV Building (where you can see exhibits on past programs and buy souvenir items), the Rainbow Bridge, the Telecom Center and the replica of the Statue of Liberty. You can also learn and visit museums like the Museum of Maritime Science and the National Museum of Emerging Science.
Your experience in Odaiba wouldn't be complete without shopping. Some of the popular places for shoppers are Decks Tokyo Beach (a shopping mall which has indoor amusement parks and restaurants), AquaCity Odaiba (where you can find a ramen food theme park), DiverCity Tokyo Plaza (with its Gundam statue), and Venus Fort (an 18th century Southern Europe-inspired shopping center). There are also big product showrooms for Toyota and Panasonic.
The best part of everything in Odaiba is that you can even relax and enjoy in some places after shopping. Most of the shopping malls in Odaiba also house several restaurants so you won't be hungry while shopping. If you are looking for more relaxation, you can visit Oedo Onsen, an Edo Period-inspired hot spring theme park. You can also let lose the inner child in you as you explore the fun activities in Leisureland.
There are a lot of fun and relaxing activities that you can do in Odaiba. It should be one of the places that you shouldn't miss while in Tokyo.