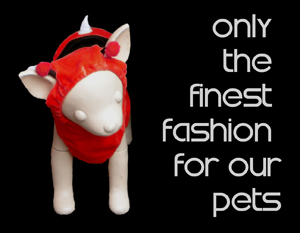 People love to look good and trendy so we reinvent our looks and styles again and again. The desire to look great even extends to possessions like mobile phones that are embellish with decals and kaleidoscopic casings or cars that are adorned with decals and dangling trinkets.
In Tokyo, being one of the distinctive fashion capitals on the planet, fashion also belongs to pets that ride around in designer prams, pass time in trendy pet-friendly cafés and shop lavishly with their gracious owners.
In Japan, pets are treated more like human beings than animals. The pet industry is thriving with grooming houses, pet hotels, pet bakeries, dog cafes, pet rentals, pet schools and more. Presently, canine retail shops that sell gourmet dog food and other designer pet items grew larger in number than any human retailer.
Dogs and cats in Japan outnumber Japanese children below 12 years old and their numbers keep shooting up while the Japanese population continues to slow down.


International pet brands, Japanese pet fashion that made it to the international market, and even local pet brands spread out across the country pose a glamorous stance amidst the strip of designer label stores. Yes, pet fashion is here to stay and with the everyday fashion show of dogs and cats on the catwalks, or streets of Tokyo, this pet industry will only get stronger as time goes by.
Just as some mothers and daughters like to dress alike, so do pet owners with their favourite K9s.
While some young girls who religiously follow the hime gyaru style dress and treat their pets like true princesses, others who might consider themselves punk buffs turn heads when their pets flash dramatic colors of lime green, gold or hot pink studded collars with chains.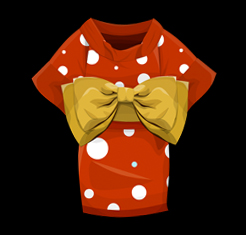 During summer, if pets aren't wearing large flowery hats or stylish sunglasses, they are definitely strutting out in their yukata. In autumn and winter, you can be sure that pets will have the latest hats, scarves or earmuffs to match their faux fur coats or down-filled vests and booties.
Funky, vibrant clothing are worn to show off the pets' playful personalities, while trendy t-shirts, hoodies or leather collars flaunt their chic, edgy style. You can even find pets dressed in clothing with colourful alphabet letters, suspenders, overalls and charming sailor uniforms. While some would think these pets belong to owners who see their pets more like babies, it's just another day to show off the newest fashion trends happening for the season.
The Japanese in Tokyo are well-known for starting new trends that quickly spread to the rest of the world and this is also evident when it comes to their trendy and quirky need to dress their pets to the nines. Yet another reason to love Tokyo and all it provides to the fashion world!