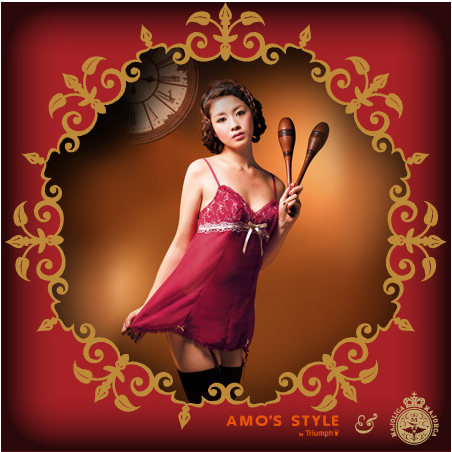 Aside from looking beautiful and fabulous outside, another fashion concern for women is looking good on the inside. Looking good in your lingerie is like an open secret for women. These clothes may not be seen by everyone, but it is important for women to have fashionable lingerie. If you are living in Tokyo, or would be traveling to this amazing city sometime soon, then you have to check out these shops for affordable and fashionable lingerie.
For those who are looking for simple and comfortable undergarments, then Muji is the place for you. Muji houses different items, from clothing, school and office supplies and even cookware and home improvement items. If you want some basic pieces, then you can easily find some in Muji. The best part of everything is that you can buy them at very affordable prices.
Another shop that you can visit if you are looking for basic pieces is Kid Blue. They have basic pieces in basic colors, like beige, white and black. They also have camisoles and other undergarments in different textures. They may not be as affordable as in Muji, but you'll get the quality that you deserve.
Head on over to Une Nana Cool for lingerie with cute and fun designs. This shop is ideal for teenagers and young adults who are fond of cute and quirky designs, in pastel colors. These are the kind of undergarments that can instantly boost your mood and make your day better. They also have more serious designs for those who are looking for "formal" lingerie. And just like Muji and Kid Blue, you can buy these awesome designs at affordable prices.
Tutuanna houses the best of both worlds. This brand has simple yet elegant lingerie, and at the same time has cute and fun designs for all kinds of women. Be it colorful or plain, pastel or dark, you can surely find what you need in Tutuanna. Don't worry, you don't need to prepare a lot of money just to buy some lingerie sets in Tutuanna. For just a few bucks you can get high quality and comfortable lingerie that would last long.
You can never go wrong with Amo's Style lingerie. These are made by Triumph, a well-known lingerie maker. They have all kinds of lingerie, from lacy brassieres to cotton sets and even to sets with fun and quirky designs. Amo's Style lingerie sets come in all sizes and colors, perfect for women of all ages. You can easily find one that would suit your tastes and preferences. And since they are made by Triumph, you can be sure that you'll get the best of your money's worth.
Other people might think that having fashionable lingerie is not important, but women know that having the best inside and out is very important.