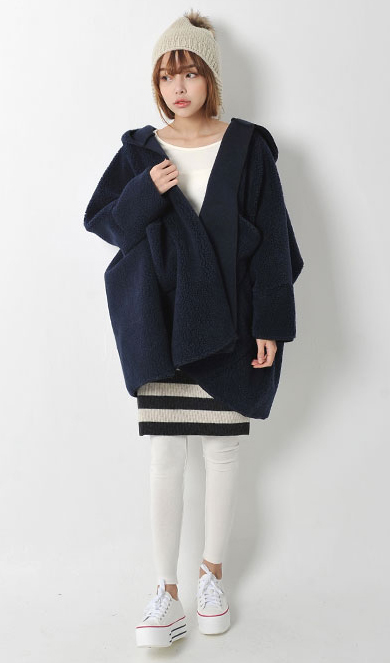 In a world where being fashionable is sometimes defined by flimsy fabrics and mini dresses, winter and cold weather can be a problem, especially for women. It is not easy for women to dress comfortably and fashionably. Most of the time, they have to either choose comfort, or suffer for choosing to be fashionable.
However, you don't always have to choose, for there are different ways to keep warm and comfy while still looking fab. Gone are the days when women have to look like overstuffed dolls just to feel comfortable during cold winter days. The secret is to layer your clothes, and to do it in a fashionable manner.
Some of the essential pieces that every woman should have (especially those who live in cold countries) are boots, scarves, coats, jackets, leg warmers, tights and stockings, plus several generic shirts and pants that you can layer under your clothes. If you want to be more experimental or adventurous, you can also look for ponchos or capes. The best thing about these pieces is that you can either dress them up or dress them down, depending on where you are going.
For example, if you want to feel warm and comfortable while travelling to your office, you can wear a cute dress and wear stockings or tights underneath. Pair this outfit with ankle boots or high heels for a perfect outfit for the office. You can also choose to wear a pair of dress pants, high heeled ankle boots and a bright colored shirt. Jazz up your outfit with an infinity scarf and a coat. The scarf would come in handy when you have to remove your coat.
For a day at the mall, or a coffee date with friends, you can pair an oversized sweater with tights and a pair of mid-length boots. Bring a scarf, an ear muffler or a pom pom hat/beanie for extra comfort. You can also wear a cute dress and some stockings under a coat if you want.
For a night out with your friends, or a night at the club, a bomber jacket over a tight fitting top would do the trick. Pair this with some leather pants and knee high boots for a fierce yet comfortable outfit.
With all the options that are available for women, you don't have to suffer looking like a pillow every time you go out of your house during winter. The secret to looking good and being comfortable is to look for the right kind of clothes to layer and to always be confident about your personal style.