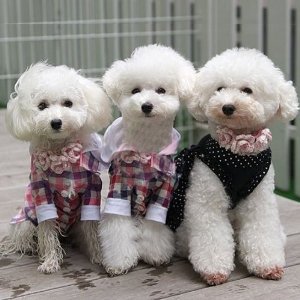 Here's a quick video showing you a glimpse into a popular pet fashion shop PET PARADISE in the heart of Harajuku.
Clear your schedule and take a walk down Takeshita Street until you see a few dog mannequins. Make sure you have a nice long while to check everything out in the shop.
Here, you can get an array of pet outfits, accessories, carriers and toys. It may look like a small shop, but it's packed with all of the Japanese pet fashion items you can imagine!