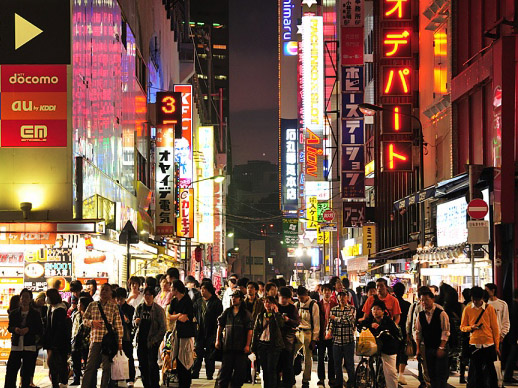 Japanese fashion can be considered timeless. It may be due to the fact that most Japanese women are concerned about their skin and beauty, and that they seem to be ageless, or that clothes and fashion trends in Japan transcends age differences. Take for example Japanese street fashion. When a foreigner hears the term "street fashion", images of young liberated youth would instantly pop up, but when you actually go to Japan, you'll have a different view on street fashion. Street fashion in Japan can be anything that's trendy at the moment. Boots, coats and scarves during winter and early spring, summer dresses, colorful skirts and clothes during summer, and cardigans and light jackets during autumn. You might even see colorful boots and flat shoes depending on the season.
However, what sets Japanese fashion apart is the way that the trends seem to suit people of all ages. Even those who are in their early and mid 30's can easily pull off a colorful summer dress matched with a light jacket and a matching pair of flats, the same way that a teenager can wear the same outfit.
You'll be amazed at how Japanese "street fashion" can suit almost everyone in Japan.