Stay Fashionable with the Latest Designs in Japanese Fashion
As the time passes by, Japan has shown many sophisticated progress almost in every aspect including fashion style. The taste of style and clothing design seem to be an alluring enchantment for other country around the world. Meanwhile, clothes and accessories which are made in Japan are qualified as great quality products with affordable prices. Then how can you purchase Japanese fashion styles if you live in US, UK, Canada or other countries? Sure you can still stay on the fashion line of Japanese clothing by buying the items on Japanese fashion online store. It might be a doubt when it comes to determine which online store that can be a trusted store. Here you can find the 5 trusted Japanese fashion online stores online where guaranteed services are available: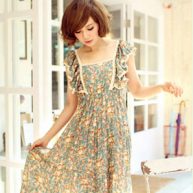 Yesstyle
Yesstyle is one of the leading Japanese fashion clothing stores that features many notable clothing brands such as Tokyo Fashion, Click, deepstyl, PUFFY, Seconds, Envylook, Catworld, and more. This Japanese clothing store keeps their slogan of "providing customers with an exciting shopping experience, superior service and a fine selection of affordable, high quality lifestyle products". Through this online store, you can purchase Japanese fashion clothing for men and women, jewelries, designer labels, bags, shoes, and many more. In fact, Yesstyle provides worldwide shipping services with PayPal and Credit cards payment methods.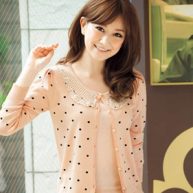 jshoppers.com
jshoppers.com is a very popular Japanese fashion online store which does online shipping to countries around the worldwide. It is powered by Navibird, Inc., that is known as a Japanese industry focusing on offering Japanese merchandise for people who live outside Japan. You can purchase men's clothing, kids' clothing, women's clothing, CDs, DVDs, intimate clothing like bras, panties, and lingerie, and many more.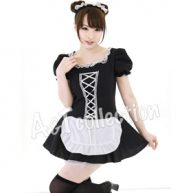 Cosmates
If gothic style is your way of creating Japanese fashion statement, Cosmates could be the best place to deal with. This online store is noted as the top Japanese gothic clothing and accessories supplier online. You can go for Gothic Lolita, Cospaly, Sailor Fuku, Anime costumes, Lingeries, Casual wear, Maid wear styles and well accessorized items available on Cosmates. Huge collection of sexy dresses and uniforms with cute designs has successfully scored their customer satisfaction after purchasing any item in this store. Worldwide shipping with PayPal and Credit cards payment method are offered.
All the stores mentioned above offer English language versions and have built their reputation among worldwide buyers, so there's no need to worry about online scams. One thing that you should keep in your mind is to check out the details of online clothing size conversion chart since Japanese clothing size is different from US and Europe.