Japanese culture has spread all over the world, due mainly to the popularity of Japanese cuisine, anime, manga and even dramas and movies. It is not uncommon to see foreign cosplayers, or even people who want to follow the Japanese fashion trend. Unless you have lots of time and money to go shopping in Tokyo, looking for Japanese style clothes can be a problem. However, with the current trends in technology, all you have to do is visit popular online shops for your Japanese fashion fix.
If you are familiar with Japanese fashion brands, you would surely find that most brands have their own Japanese fashion shop online. You can start from there. Check out the brand's collections and give their online shop a shot. You just have to wait for your orders to arrive once you're done with your shopping.
However, most Japanese fashion brands are specialized, meaning they have a certain collection for a specific fashion trend. What you need, especially if you are not into specialized Japanese fashion trends (like lolita, gyaru, visual-kei) is to look for an "online department store" where you can find all the things that you need, with a lot of choices. This means that you don't have to go to a specific brand's website but instead look for a website that offers different kinds of brands and worldwide shipping.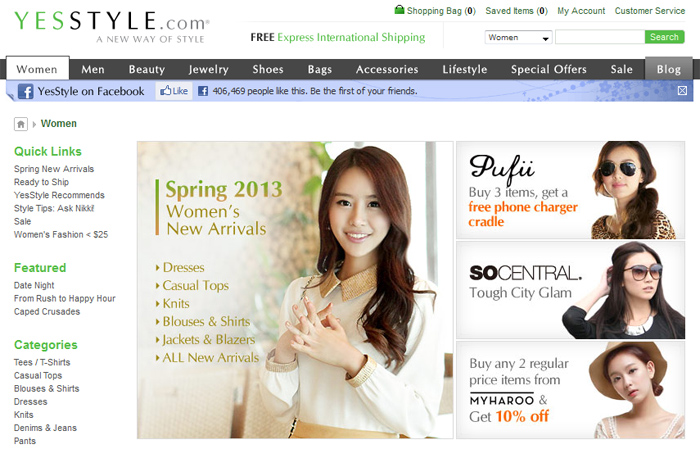 Websites like Yesstyle, jshoppers.com, Rakuten and Cosmates offer worldwide shipping and has a wide array of items that you can choose from. Yesstyle, Rakuten and jshoppers.com are popular online Japanese fashion shops that offer clothes from different brands.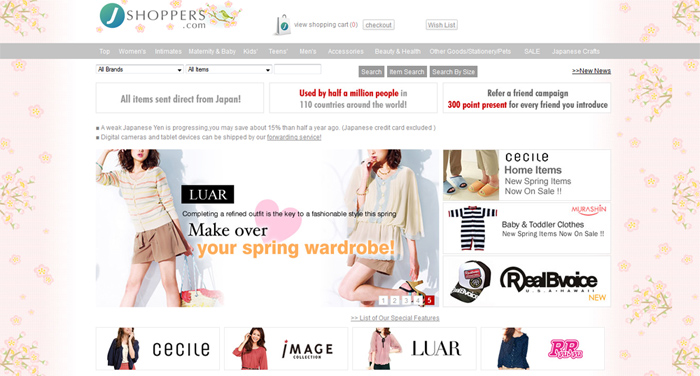 They also offer DVDs, CDs and other accessories from your favorite Japanese dramas and movies. You can even buy intimate apparel, shoes and small items such as socks from these websites. For easy payment, these two websites accept Paypal and credit card payments.
Cosmates, on the other hand, is a specialized online Japanese fashion shop. The shop mostly carries gothic and lolita items, making it easier for foreigners to channel their inner Japanese through these fashion items. Just like Yesstyle, Rakuten and jshoppers.com, Cosmates offer worldwide shipping and accepts Paypal and credit card payments.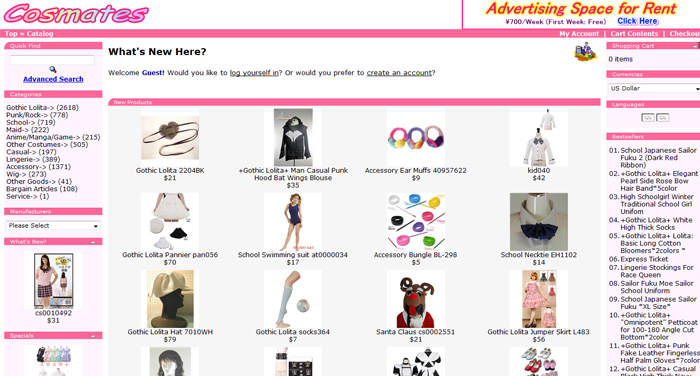 One last thing that you should remember is to check out Japanese sizes before making your orders. The standard UK and US sizes are slightly different from Japanese sizes, so you have to be careful before ordering.