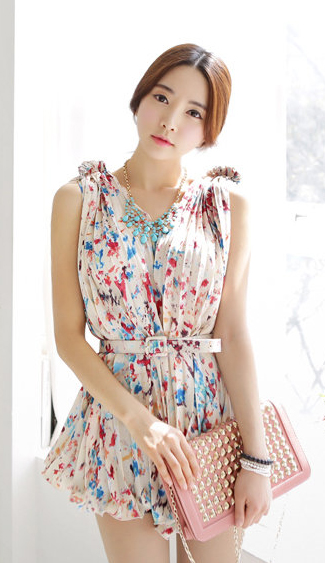 Korean fashion has been gaining popularity in the recent years, due to what is known as the "Hallyu Wave". The Hallyu Wave is the spread of Korean culture through music, dramas and movies. It has spread not only in Asia, but to Europe and the Americas as well. More and more people have become familiar with Korean culture, and Korean fashion has become an alternative to the more popular Japanese fashion.
Is Korean fashion really more popular than Japanese fashion? There is no exact way to measure the popularity of both countries' fashion, but there are some characteristics of both Japanese and Korean fashion that may or may not make them more popular to other people.
If you have seen Korean movies and dramas (and in some cases, music videos), you'll find Korean fashion more wearable and suitable for everyday wear. Korean fashion exudes a cute and conservative vibe, something that is easy to wear without making you look different from the rest of the crowd. It is easy to wear layers of clothes and cute accessories on an everyday basis, but it would be a bit difficult to wear Lolita or Gyaru inspired clothes if you live in Europe and the US. Japanese fashion trends tend to be too bold and a bit "scary" for most people, and if you live in a community that is not as aware of Japanese fashion trends as you are, it would surely be very difficult.


On the other hand, if you want to stand out and be different from the rest, then Japanese fashion is suitable for you. Unfortunately, Japanese fashion trends are more suitable for younger people, and it is a bit difficult to follow especially if you're already working. Korean fashion is suitable for all ages, since it tends to be more subdued than Japanese fashion. You can also sport Korean-style fashion with the clothes that you have in your closet, and you don't really have to buy new pieces to get the look.
So what do you think? Is Korean fashion really better than Japanese fashion? Let us know your opinion in the comments below.