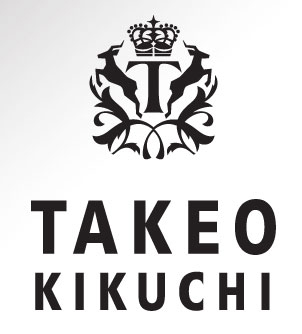 The fashion styles of the past have a rich history of beautiful clothing styles that include incredible formal designs with intricate details, while present fashion generally seems to fluctuate between trends that focus casual wear or more formal wear, but why do we have to settle on a single clothing style when we can have both?
When it comes to a name like Takeo Kikuchi, you can be sure to get more than the average styles. More than just the name of another Japanese fashion designer, it's the name of a designer label and trend-setter of the upper class in Japan.
Takeo Kikuchi only tailors the best vintage European inspired collections that gain the brand steady popularity over Asian countries. The label's approach in clothing design can be defined as luxurious and classic.


A couple years back, Takeo handed over the men's label to another dynamic clothing designer named Taishi Nobukuni, who's responsible for merging TK's classic styles with more contemporary ones. TK's clothing line expanded to reach the younger fashion lovers, now catering to their taste in clothing and accessories. Now in production of chic, casual wear, the undertone of every piece will always have the classic look and feel of original Takeo Kikuchi.
Since opening its golden doors to the younger market, the newest TK collections have become much more affordable than the vintage lines. Men can now grab ensembles for all their affairs, whether it's a formal event or a casual every day set, you can be sure to find it at Takeo Kikuchi.