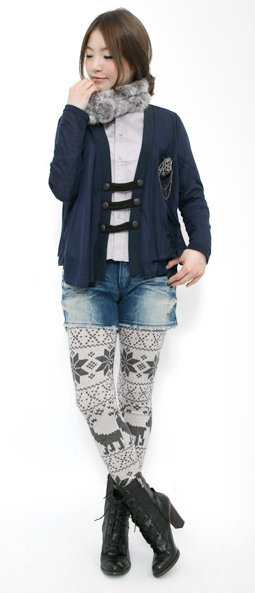 Now that the year is coming to a close, people from inside and outside the fashion industry are already excited for what's in store in the world of fashion for 2013. As one of the fashion capitals in the world, Tokyo has already released what's hot and what's not in Japanese fashion for 2013.
Japanese fashion trends for spring and summer 2013 would be all about colors and prints. We've seen the popularity of mint and coral this year, and for 2013 it would be about the color blue. In the recently concluded fashion week in Tokyo, designers showcased their designs mostly in bold colors like royal blue and orange, as well as a lot of neutrals like, white, brown, gold and black.
Patterns will also be a staple in the Japanese fashion trends for 2013. Expect a lot of checks, plaids, dots, stripes, floral and geometric patterns on clothes for next year. There would also be a lot of texture, with designers using different kinds of fabrics like chiffon and other sheer fabrics (along with cotton) in their designs.
For street wear, layers would still be a staple in the Japanese fashion scene for 2013. However, unlike in the past year where color blocking became popular, the current Japanese fashion trend is about layering different textures, like denim on cotton and tulle, or cotton on chiffon and denim. Layering solids on print would still be popular for next year.
For more formal wear, asymmetrical cuts and styles would be a Japanese fashion trend for 2013. The popularity of high-low skirts would continue, along with maxi skirts and cropped tops. However, for 2013, these style would be more asymmetrical, as well as giving off a more feminine vibe. There would be more feminine layered skirts and asymmetrical dresses would be a hot trend for 2013.
With all these colors, patterns and texture, 2013 would prove to be a wonderful year for Japanese fashion, just like 2012 is.