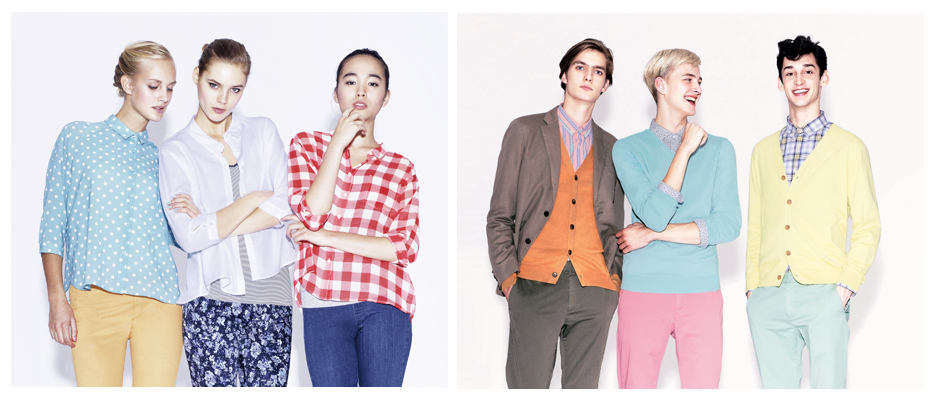 Japan can be considered as one of the fashion centers, not only in Asia, but all over the world. Japanese street fashion has been gaining popularity for several years now, thanks to the popular anime and manga that are being translated and shown all over the world. Also, there are a lot of Japanese fashion brands that are expanding overseas, making Japanese street fashion more accessible to people in other continents.
If you are interested in Japanese street fashion, then first you must understand Japan and its culture. Japan has four seasons, so basically the fashion trends change depending on the season (much like the rest of the world). The trick to achieving Japanese street fashion is to layer your clothes, especially during the colder months. The more layers in your clothes, the better. Layering also gives more detail to your style. If you're new to layering, you should match start with mixing solids with patterns. Choose neutral colors and match them with bold patterns, or bright colors and solid colors. When you layer, you can also wear your clothes more often, albeit matching it with your other clothes.
Stores like Uniqlo, Muji and Forever 21 offer a lot of choices for people who are into Japanese street wear. Uniqlo and Muji are Japanese brands that have expanded overseas, while Forever 21 is an American brand that has expanded all over the world. The clothes offered in these shops are mostly casual, following the trends that are popular nowadays. The key pieces in the Japanese street fashion trend are cropped tops, sleeveless tops, tights, colored stockings and high-cut sneakers or boots. When following the Japanese street fashion trend, you should be willing to experiment. Just choose whatever feels comfortable and you're all set.
Now it is easier to follow the Japanese street fashion trend, whether you're in Japan or in other parts of the world. There are a lot of Japanese brands that are expanding worldwide, giving wider access to Japanese style. Whether you're in Asia, Europe or the US, you'll surely find some clothes that would satisfy your craving for Japanese street fashion.