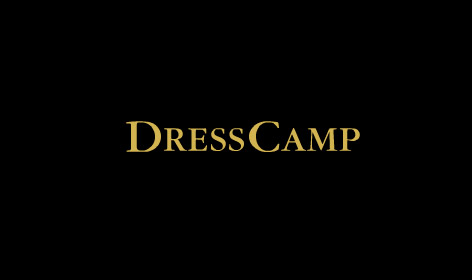 Although Toshikazu Iwaya founded his label Dresscamp in 2002, the blend of retro and couture found in his collections gives the brand a more timeless feel. A graduate of the Menswear Design Course at Japan's prestigious Bunka Fashion College in 1995, Iwaya has since gone on to create clothes for the most confident followers of modern Japanese fashion.
Iwaya is particularly influenced by the seventies and eighties, self-consciously playing with the iconic shapes and patterns of the eras to communicate a modern vision for these recycled looks. Dresscamp blends flamboyant patterns, dramatic cuts and delicate fabrics to create confident, sexy pieces for men and women that demand wearers sashay the streets of Tokyo as if they were their own personal catwalk.  By blowing up and exaggerating the themes in each collection, Iwaya conveys new ideas with his own subtle spin on neo-classic styles, such as disco futuristic cat-suits and geometric harlequin prints.
Since the first Dresscamp shop opened in 2005, stores have launched all over Japan and overseas, with branches in Hong Kong, Taipei and the British Virgin Islands. Further boosting the international appeal of the brand, Dresscamp often collaborates with other leading fashion labels, lending the quirkiness of Dresscamp to staple pieces from other collections to create surprising and highly individualistic pieces. The list of collaborators reads like a shopping list of international 'it' brands- from jeweller Piaget to hip-hop favourite Timberland shoes to M.A.C. cosmetics.
Given its reputation for avant garde apparel, for the past few years the brand has been the must see show of Tokyo Fashion week for many a Japanese stylista, and the Dresscamp store in edgy Aoyama is a Mecca for celebrities and fashion leaders. In the generally conservative world of menswear in particular, the abstract patterns and jewel colours popping out from the Dresscamp catwalk swirl a welcome ripple of sophisticated fun into the fabric of the Japanese fashion scene.