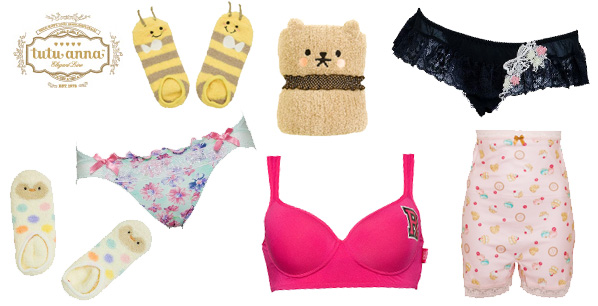 Lingerie and undergarments are a serious business for women. Some might think that you don't have to care that much since nobody sees them anyway. But for women, looking for cute and colorful lingerie is actually very important. Not only do pretty lingerie pieces make women feel pretty, they also give them confidence no matter where they go. To get the perfect type of lingerie that pretty much any woman (or young ladies) would love is Tutuanna.
Tutuanna houses the best of both worlds. They have simple yet elegant lingerie, and at the same time, cute and fun designs for all kinds of women. Be it colorful or plain, pastel or dark, you can surely find what you need in one of the many different Tutuanna shops.
If you are one to worry about budget or worried about losing control, you don't need to prepare a lot of money just to buy some lingerie sets in Tutuanna. For just a few dollars you can get high quality and comfortable lingerie that last a long time. They even have tights and sleep wear that matches your lingerie, so you can be sure that you'll have lots of beautiful and inexpensive matching sets in your wardrobe.