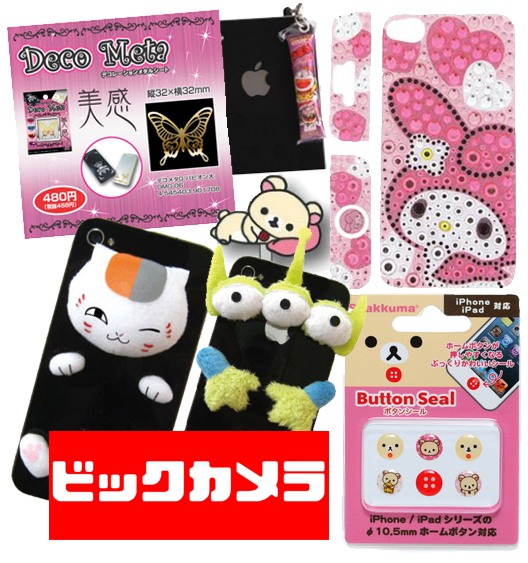 In this day and age, gadgets are not only luxuries. Of course we want to be connected to our friends and loved ones, so we need gadgets that would keep us updated and connected with the outside world. Gadgets are also a bit pricey, so we also want to keep them protected.
If you are looking for cute and fun accessories for your gadgets, all you have to do is head on over to Yodobashi Camera. Not only would you find cute protectors and covers for your iPad, iPhone, iPod and tablets, you can also buy mp3 players and digital cameras at reasonable prices, only in Yodobashi Camera. With more than 20 outlets all over Japan, and even an online shop, you won't have any problems in looking for colorful, kawaii accessories for your gadgets.
The best thing about Yodobashi Camera is the fact that you can find the latest trends in mobile phone and gadget accessories in all their shops. So whether you're looking for a cute pink iPad case or a sleek mobile phone case with cute characters on it, you'll surely find them in Yodobashi Camera.