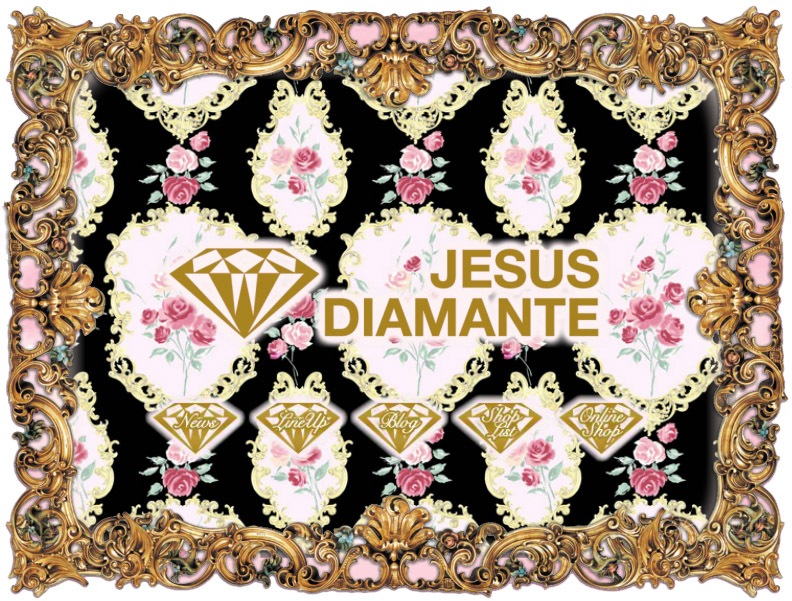 Hime Gyaru's glow may have faded but not Jesus Diamante, the famous Japanese fashion label behind the fashion brand's skyrocket success back in its heyday.
As it resembles the aristocrat clothing during the time of Marie Antoinette, big bows, pearls, frills, majestic pink coats with fur lining, and of course white thighs are its trademark. Tokyo's fashion district is embellished with such glamorous clothing store Jesus Diamante and hime-kei enthusiasts travel great distances just to get there and buy these stuff.
Contrary to Japan's upset economy, teens up to ladies in their early twenty's who are real devotees of hime-kei extravagantly spend for their princess-like clothing collections. Such ladies steer away from Japan's strict working lifestyle and turn to the 18th century princess realm when fine young women lie await their princes.
Hime-kei die-hard enthusiasts make sure they enjoy their femininity by dressing and acting like real princesses.  This is why they can't get enough of Jesus Diamante's collection, the brand has given them every reason to feel they're real princesses in their own time.


Vintage-looking 18th century dresses to those with a contemporary flair, lovely fur-lined coats in baby pink tones to stunningly elegant black ones, pearl jewelries to vintage charlotte accessories, impressive flower headbands, fur mules and boots all create wonderful princess aura that uplifts the soul of these ladies. But mind you, the cost of each Jesus Diamante item may make you feel like you have all the princesses' money in the world too.