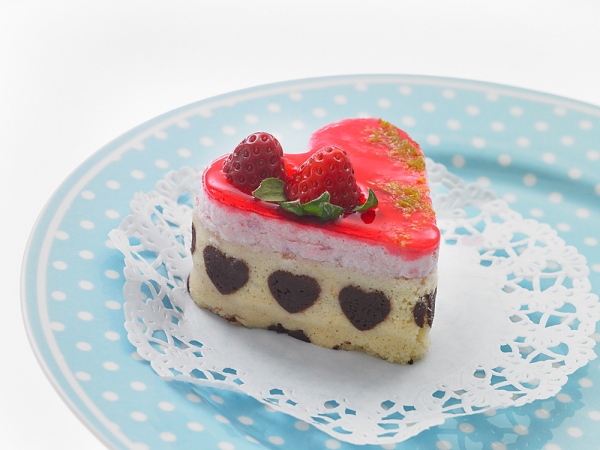 In many countries around the world, the 14th of February is a day either loved or loathed, depending on one's relationship status. In Japan, things are a little different.
Whereas in the West Valentine's Day is sneered at by cynics as a con orchestrated by card manufacturers, in Japan it's chocolate that is the traditional gift, with  Valentine's Day sales accounting for over half the total amount sold across the year in Japan.
The other key difference is that only men receive Valentine's. And it's not only their partners that women are expected to gift with candy. In the spirit of thanks or friendship, giri choco, obligatory chocolate, is given to less significant male figures such as colleagues or classmates, but also sometimes to female friends. Giri choco is usually cheap and is brought from supermarkets or convenience stores, which stock up on sweet selections around this time of year.
Honmei choco, heartfelt chocolate, is reserved exclusively for lovers and husbands and is commonly painstakingly homemade. There is a lot of help at hand for this-magazines such as Pop Teen and Non-no will offer easy recipes for sugary treats, and last year Lotte even opened a pop-up chocolate making workshop in Harajuku offering lessons, cooking inspiration and consultation booth for stressed out chocolate makers.
Whilst lovers of cute Japanese style will generally opt for brightly coloured hearts and character designs, sophisticated Tokyoites might head to department stores such as Printemps Ginza for extravagant sweet works of art from artesian chocolate makers.
It's not all bad news for girls though.  On March 14th, a holiday known as White Day, women will find out if their Valentine is reciprocated.  On this holiday, men are traditionally expected to match the Valentine they received with a more expensive offering- originally chocolate, but more recently jewellery, lingerie and even handbags have become in demand gifts, proving that, for some at least, the sweetest things really do come to those who wait.